Events are taking a step towards innovation each passing day. They are trying to step in the future with some innovative technology. Technology because it shapes how your audience engages with the event. It makes it more exciting for people and easier for the staff. So using technology for the success of your event can work as a great marketing as well as an organizational tool.
With new and evolving technology every day, it gets essential to incorporate something that might blow-off the minds of the people.
Here are some technologies you can use for your events:
#1 Interactive VR (Virtual Reality) Technology
It has been a while that VRs are in the market and it's not a shock how they are being used in events as well. VRs create a virtual environment that is extremely close to reality. It allows the users to engage with 36o-degree images and videos with a background that might not be available to them in real-time. This technology can be used in events for product demonstrations. You can demonstrate large, bulky or immobile products that get difficult to display otherwise. For example, real estate. This successfully fulfills many aspects of an event like event experience, event marketing, user-generated content and attendee engagement with just a few VRs. This can be an extraordinary experience for the attendees. 
#2 Social Walls
Social Walls are display walls that showcase content from multiple social media platforms together. It works with the help of social media aggregator tools (such as Taggbox) that pull content from multiple social media platforms and form one wall. They fetch content on the basis of event hashtags, event profiles or event tags. This kind of wall works in real-time. Whenever somebody posts a picture or video online with the event hashtag or tags the event, their post will be seen on the social wall. This way your attendees become the marketer of your event with the help of their posts. This increases attendee engagement and enthusiasm for the event. It also gives you scope for improvement, the real-time posts help you understand the response of your attendees and gives you scope for improving your event on spot.
#3 Artificial Intelligence
Chatbots are a new way that events are adapting, to communicate with their attendees. Companies are realizing how chatbots can help them in user engagement and also efficient communication. They've started replacing information booths with chatbots in events. This way the attendees get quicker and accurate answers and the staff can also work more efficiently.
For example, The Cosmopolitan Hotel in Las Vegas has employed a virtual host for the guests. Her name is Rose and she can answer general amenity-related queries the guests might have. Rose can also pass on recommendations for good local restaurants and bars.
#4 Mobile Applications for Events
Mobile Applications have become a must-have for events now. There are multiple apps that can cater to the solutions needed for events. These apps can help with various aspects of an event like informing about your agenda, navigation of the event, event schedule, speaker information, general event information, receiving feedback or creating any announcements regarding the event. When your attendees see how well you have managed the event, their engagement automatically increases. It also makes your event more tech-savvy. So don't forget to opt for an app for your event.
#5 Radio Frequency Identification (RFID)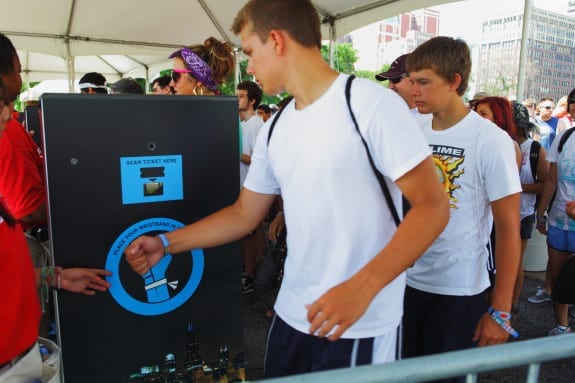 This uses radio waves to transfer data wirelessly. This can be embedded in anything wearable like tags, ID cards, wristband or badges etc. This will be then able to collect data on the attendee's journey throughout the event. It can help you with attendee check-ins or mapping that can be highly beneficial for the event. You can then track your attendees and study what is more favourable by the audience of your events in a trouble-free manner. This is a definite future of events.
Conclusion
To make your event a success, you need to keep incorporating new tools and technology. These not only make your event more tech-savvy but also creates excitement among the attendees of the event. It produces an urge to engage more with the event due to the newborn technology they will get to experience at the event. Apart from that, your ability to collect data from the technology you're using can work as a great feedback for your event. It will give you the ability to organize impactful and motivational events of the industry next time.
With technology evolving every day, there will always be indefinite new technologies for you to integrate with your event. It is advisable that you start with technologies that are feasible and accessible for the kind of event you're hosting because we don't want it to backfire at any cost.
Gradually start with some technologies and the day is not far that your event might be the most talked-about for the technological advancements you have done to it.